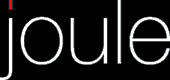 Masterplanning
Britannia Basin Engineering Masterplan
Preplanning advice to Urban Splash and the master planning architect Glenn Howells on the engineering constraints associated with the phased development of Britannia Basin.

Advice included site geotechnical and environmental conditions, existing buildings, statutory services, phasing, sequencing, highways, and outline designs for new structures and roads.
St Oswalds Way, Chester
This regeneration project in the centre of Chester includes a number of key development sites. Joule worked with lead developer Rufus Estates Ltd and Chester City Council, in building up a knowledge base of information on the geology, environmental, archaeological, and existing structures of the sites through historical research, site investigations and surveys. With Stephenson Bell Architects and Rufus's cost consultants, Joule have developed feasibility proposals to demonstrate the development potentialand support the promotion of the sites to developers.
Great George Street, Liverpool
With developer Urban Splash, Joule worked with Architects Shed KM, Querkraft, RHMA and Alison Brookes Architects on this phased, mixed use development incorporating new residential apartments, social housing, commercial units, car parking and a raised woodland and garden.

The development is complicated by the presence of adjacent underground railways and associated ventilation shafts which has involved detailed negotiations and advanced works with Network Rail.